Mandatory Ramblings of A College Grad
This morning I created a to-do List to accomplish after I was finished with class for the day.
Work Out

Write My Blog Post For Online Journalism Class

Finish Reading and Taking Notes on Chapter 7 for Marketing Capstone

Highlight Said Notes (

Orange

for definitions

,

Pink for main ideas

etc…)

Create Outline for Part A of Part 2 for Capstone Project

Read a Chapter or Two from Adventures of Huckleberry Finn

Work a little on that new novel idea I have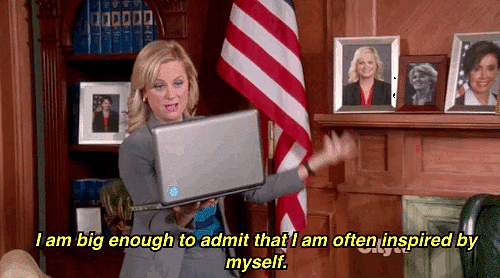 Except it's 11.30 pm and I'm just now finally writing this post. 
Here's everything I did instead of the above list.
Tried sending the fiance an email with a video of my boss singing 

Actually did go to the gym for 2 hours


Then walked back to my apartment

Tried to eat dinner but discovered I have no food (that I wanted)

Walked back to campus to get…
View original post 59 more words