alexgruneisen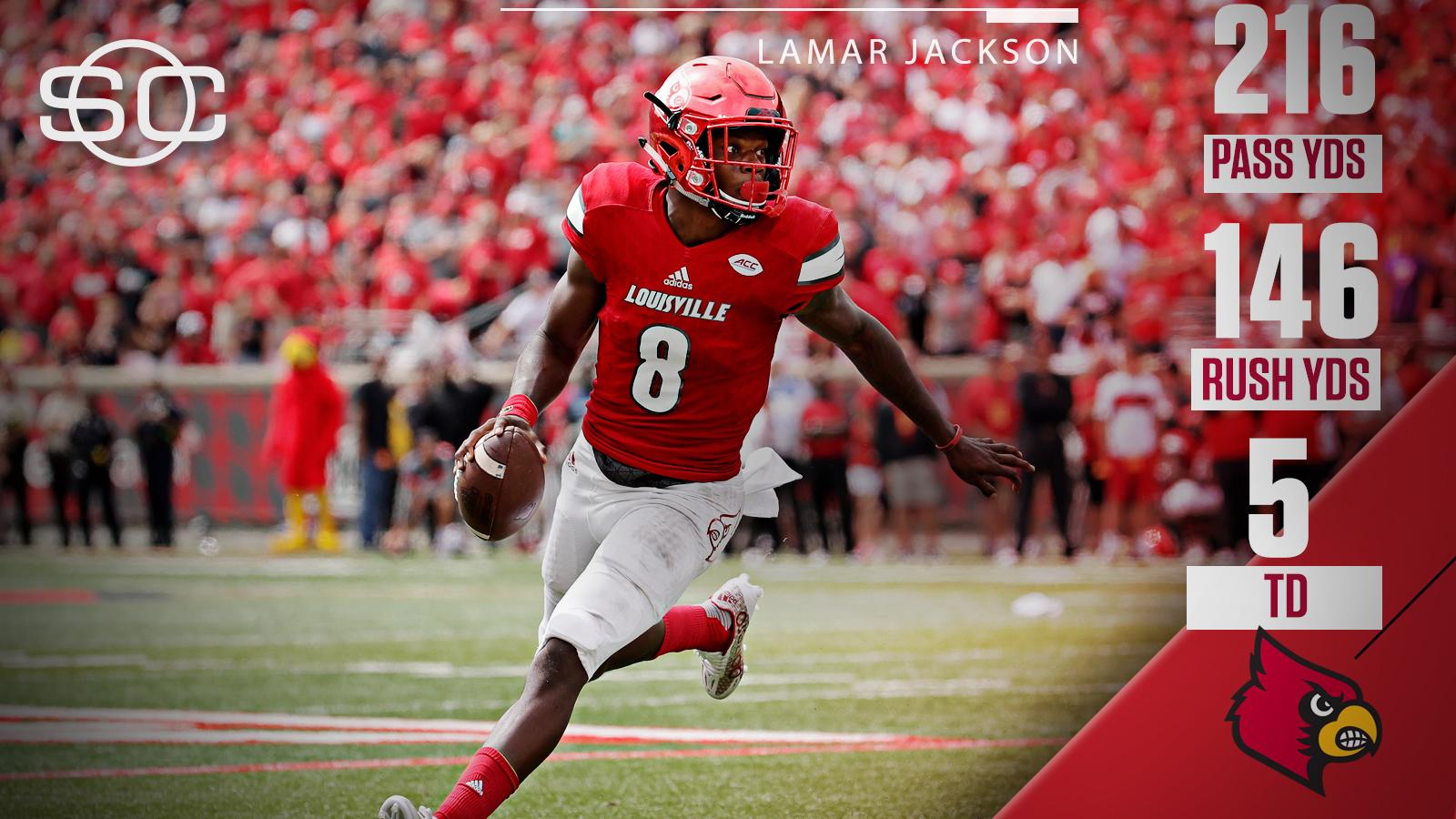 Twitter
Lamar Jackson now has 18 touchdowns through out three games. He's basically on pace to score 78 touchdowns through out the season if he keeps putting up these crazy numbers against teams.
Lamar Jackson opened the season up at 100-1 to win the Heisman and after the 63-20 statement win against the #2 Florida State Seminoles. After his five touchdown, 216 pass yard and 146 rush yard performance, there is no question he is the front runner.
I don't think anybody thought Louisville would crush Florida State that bad but the defense did everything right and completely executed their tasks. Of course, Lamar Jackson and the offense did stellar but it was against one of the best defenses in the country. As good as Jackson and the offense looks, the U of L defense is insane.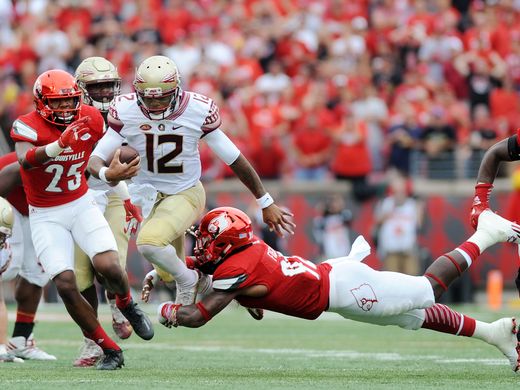 Twitter
The U of L defense's main goal was to stop star running…
View original post 110 more words